Top Women Leaders Share Their Experiences & Perspectives
What does it mean to be truly excellent? In our fast paced, rapidly changing world of expanding opportunities, how can women (and men) reach the pinnacle of effectiveness?
Join Terry Goldfarb, networking & relationship maven at CareerGuy.com, as she interviews the Merage School's Margarethe Wiersema, Dean's Professor of Strategic Management. Professor Wiersema share her expertise on the subject of strategic analysis and thinking, challenge you to think differently about your role and explain how to harness the power of disruptive technologies for competitive advantage.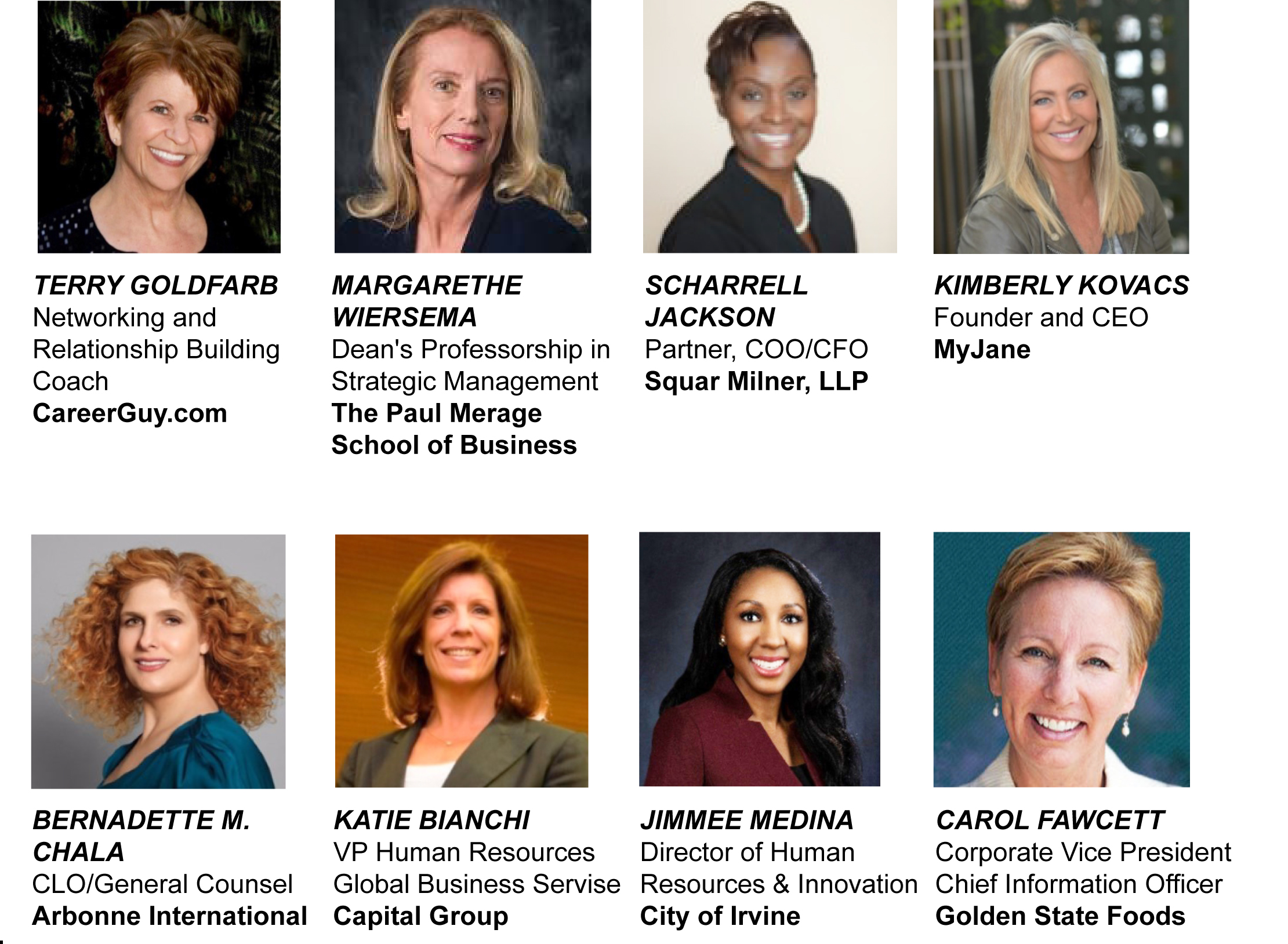 Hear an encore of our featured speakers as they share in-depth insights addressing:
Your Unique Leadership Brand
Entrepreneurial vs Corporate Leadership
Team Leaders vs Single Contributors
Knowing the Numbers and People
Seeking Champions Throughout Your Career
A Real Conversation About Leadership ...
Date and Time
Friday Feb 28, 2020
7:30 PM - 10:30 PM PST
Location
UCI Paul Merage School of Business
4293 Pereira Dr, Irvine, CA 92697
Fees/Admission
General Admission $55
Contact Information
https://enpinstitute.com/event/a-real-conversation-about-leadership-excellence-top-women-leaders-share-their-experiences-perspectives/
Send Email